Information is updated daily. For suggestions or comments contact the AAVLD Program Chair. Program contact information, Keith Poulsen- [email protected]
2023- Plenary Speakers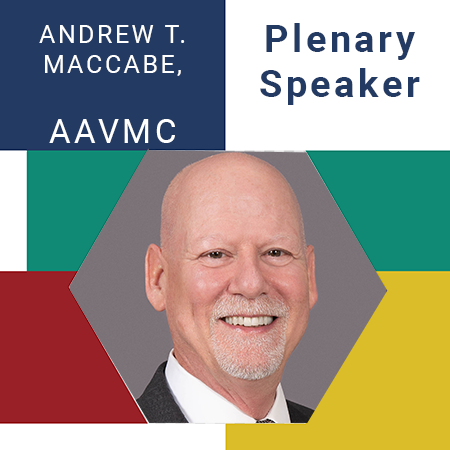 Andrew T. Maccabe, DVM, MPH, JD
Dr. Andrew T. Maccabe is the Chief Executive Officer of the American Association of Veterinary Medical Colleges.
He received his Bachelor of Science and Doctor of Veterinary Medicine degrees from The Ohio State University in 1981 and 1985, respectively, and began his professional career working in a mixed animal practice with primary emphasis on dairy herd health.
Dr. Maccabe was commissioned as a public health officer in the U.S. Air Force in 1988, where he managed preventive medicine activities and directed programs in occupational health, communicable disease control, and health promotion. After 24 years of combined service on active duty and in the Air Force Reserve, he retired as a Colonel in 2017.
Dr. Maccabe completed his Master of Public Health degree at Harvard University in 1995 and his Juris Doctor degree (Magna Cum Laude) at the University of Arizona in 2002. He served as the Centers for Disease Control and Prevention's liaison to the U.S. Food and Drug Administration, coordinating policies and programs between the CDC and the FDA.
He has been elected as a Distinguished Fellow of the National Academy of Practice and holds memberships in many professional organizations, including the American Veterinary Medical Association and the District of Columbia Veterinary Medical Association. He is a member of the Bar of the District of Columbia and is a licensed patent attorney.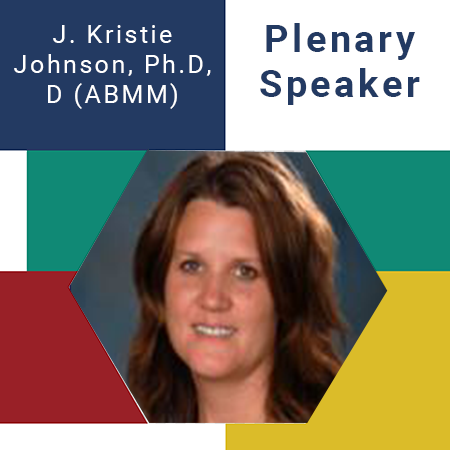 J. Kristie Johnson, Ph.D, D (ABMM)
Dr. Kristie Johnson is a Professor at the University of Maryland School of Medicine, Departments of Pathology and Epidemiology and Public Health and Microbiology and Immunology and the Medical Director of the Clinical Microbiology Laboratory at the University of Maryland Medical Center.    Dr. Johnson is a Diplomate of the American Board of Medical Microbiology and has expertise in the diagnosis of infectious disease.  Dr. Johnson's research focuses on the detection, transmission, and control of antimicrobial resistant organisms concentrating on methicillin resistant Staphylococcus aureus (MRSA) and resistant Gram-negative bacteria to include multi-drug resistant Enterobacteriaceae (KPC, ESBLs, and plasmid mediated AmpC), Acinetobacter baumannii, and Pseudomonas aeruginosa.  She is currently funded through both federal and industry grants in the area of detection and epidemiology of antimicrobial resistance. Dr. Johnson is the past Chair of the American Society of Microbiology Clinical Microbiology Mentoring Subcommittee.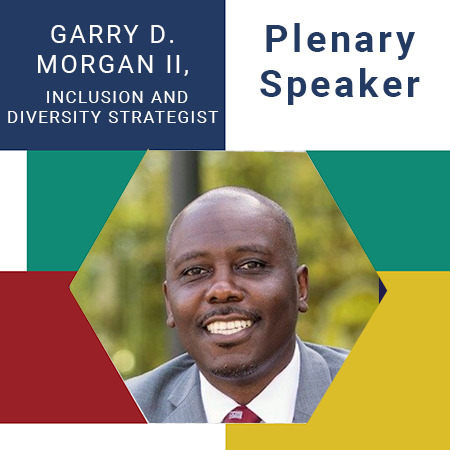 GARRY D. MORGAN II
INCLUSION AND DIVERSITY STRATEGIST
Garry Morgan is the inaugural director for diversity, equity, and inclusion at the Virginia-Maryland College of Veterinary Medicine. Appointed in September 2021, he provides strategic direction, thought leadership and champions the development of thriving working and learning environments by integrating diversity, equity, and inclusion into all aspects throughout the college. In addition to working in the public sector, he has also consulted with companies in biotech, healthcare, architecture, and law enforcement.
Prior to Virginia Tech, he served as the Special Assistant for Inclusion and Diversity Education within the Office for Inclusion and Diversity at Auburn University where he was responsible for formulating and delivering an organizational learning strategy to inform structural change.
Garry is a doctoral student at Auburn University where his research focuses on organizational change. Specifically, social and contextual factors that influence inclusion and equity related behaviors from middle management. He holds two Master's degrees in educational leadership and policy and clinical mental health from State University of New York: University of Buffalo and NC State respectively.
Garry is a proud member of Alpha Phi Alpha fraternity. He enjoys spending time with his young daughter, and learning about the magic of trial and error through DIY projects and road cycling.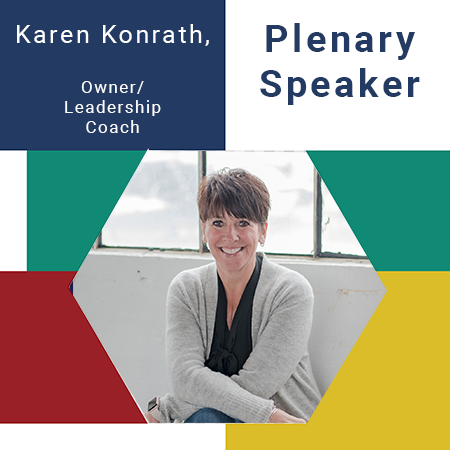 Karen Konrath
Owner/Leadership Coach

Karen is an ICF certified executive coach and experienced business leader.
Karen believes that every one of us has the potential to lead.  More importantly, she's learned that every one of us can become the leader we most want to be in our organizations, our careers and our lives.  Whether she's working with individuals in a 1:1 coaching engagement or facilitating group coaching conversations, what you'll notice most is her deep desire to help people find ways to engage in work and life more authentically and oftentimes, more courageously.
Karen has worked with CEOs, vice presidents, directors, mid-level managers and emerging leaders focused on developing in such areas as executive presence, communication & relationship building skills, change/transition management, conflict management/resolution, mentoring & developing others, giving & receiving feedback and other key leadership competencies.
Karen has a B.S. in Psychology with a concentration in Industrial/Organizational Psychology and is a Credentialed Coach with the International Coach Federation.  Prior to starting Transitions Coaching, LLC, Karen led various Human Resources teams for 20 years in diverse industries including financial services, manufacturing, and professional services.