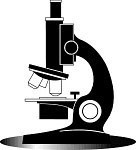 Anatomic and clinical pathologists are invited to submit cases for the Diagnostic Pathology Slide Seminar at the    2022 AAVLD meeting. Necropsy, surgical pathology, or cytology cases that present a diagnostic challenge, represent an emerging disease, or exemplify a classic condition are solicited.
Abstracts:
Abstract submission will take place via the Clarivate Analytics ScholarOne online platform used for abstract submission to the general AAVLD meeting. The platform will open for submissions June 1st and will close July 31st and can be accessed at: https://aavld2022.abstractcentral.com/. All abstracts should be received by July 31, 2022. When submitting an abstract, after beginning the "Create New Submission" process, please choose the "Diagnostic Pathology Slide Seminar Abstract Submission" and please make sure to indicate if you are a trainee (yes/no button). Abstracts from trainees selected for presentation will automatically be considered for the Diagnostic Pathology Slide Seminar Award (see below).
Trainees will be given priority during the selection process. Experienced pathologists may also submit abstracts, but will be considered only after trainees. All abstracts received prior to July 31 will be given consideration for inclusion in the seminar. Authors will be notified of the status of their abstracts by no later than August 15, 2022.
Presentations

:
Accepted abstracts will be allotted 6 minutes for presentation and another 3 minutes for questions. Presenters of
necropsy and surgical pathology cases must supply a set of 65 H&E stained glass slides. Cytology cases should consist of either 65 glass slides or, if fewer than 65 slides are available, then a representative series of high quality    digital images or a digital slide should be provided. Case material (slide sets) should be submitted to Dr. Rachel Derscheid by September 1, 2022 at the below address to allow for distribution and review by attendees prior to the conference.
Each presenter and their sponsoring laboratory will receive a set of slides at no charge. Remaining slide sets will be available, on a first come-first serve basis, for a $60 donation to the Pathology travel fund of the AAVLD Foundation. Please contact Dr. Rachel Derscheid if interested in purchasing such sets.
Diagnostic Pathology Slide Seminar Award
All trainees (veterinary undergraduate or graduate students, pathology residents, others) will be eligible to compete for the 2022 Diagnostic Pathology Slide Seminar Award. This award will be given to the top three presentations and comes with a monetary value of $300, $200 and $100 for 1st, 2nd and 3rd respectively.
Conference Coordinators

:

Chair: Dr. Javier Asin, California Animal Health and Food Safety Laboratory System (CAHFS), University of California-Davis) San Bernardino, CA. Email [email protected]; phone: 909.751.3314

Co-chair: Dr. Rachel Derscheid, Veterinary Diagnostic Laboratory, College of Veterinary Medicine, Iowa State University, Ames, IA. Email: [email protected]; phone: 515.294.1173

Shipping address: 1815 Vet Med Annex, Ames, IA 50011-1134