DIAGNOSTIC PATHOLOGY SLIDE SEMINAR CASES
Call for Abstracts!
66th AAVLD Annual Meeting 2023
Opens: June 1, 2023
Closes: July 31, 2023
Details coming soon!
 Call for Abstract Announcement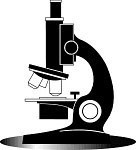 Anatomic and clinical pathologists are invited to submit cases for the Diagnostic Pathology Slide Seminar at the 2023 AAVLD meeting. Necropsy, surgical pathology, or cytology cases that present a diagnostic challenge, represent an emerging disease, or exemplify a classic condition are solicited.